From the routine to the unique, the essential services we offer here at Smiles of Buffalo Grove are designed to keep your teeth and gums healthy, strong, and looking great now and in the future.
A simple examination, periodic x-rays, and teeth cleaning can do so much. We recommend that you come in once every six months. Our dentist in Buffalo Grove is dedicated to prevention, and to being proactive. Tooth decay and gum disease can be infrequent occurrences, and possibly be eliminated entirely for a long time. From fillings to crowns, bridges to dentures, and inlays and onlays, restorative dentistry is a significant component of our practice. You can also depend on skilled placement of dental implants, the state-of-the-art in full-tooth replacement. Extractions and root canals, when necessary, are performed with expertise and gentle care. You can rest assured that your comfort is important to us. Don't forget that your gums are just as important to your oral wellness as your teeth are. That's why our dentist in Buffalo Grove provides periodontal treatment. And even orthodontics are represented by the revolutionary Invisalign system. Get straighter and more attractive looking teeth with clear plastic aligners instead of metal braces. And speaking of how your smile looks, why not take advantage of cosmetic care? We have teeth whitening treatments and we also do contouring and shaping. Plus, let's not forget veneers. Among our unique services are Botox, restoring a youthful appearance for several months, letting you rid yourself temporarily of crow's feet, wrinkles, and frown lines.
Just contact our office to set up an appointment to see our dentist in Buffalo Grove. And if you have a dental emergency, simply call and tell us so. We will have you seen right away. Our practice is the only one you need for all your dental needs.
By Smiles of Buffalo Grove
January 21, 2019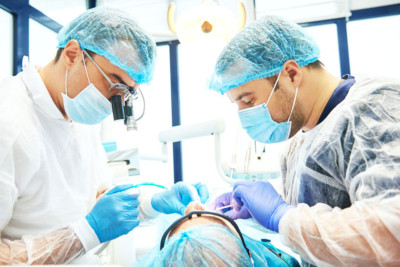 Blog Posts
Follow Us